Career Service Program Options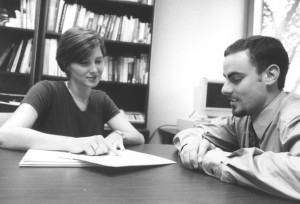 We know you are busy. Our service programs are therefore based on the time investment you are able to make. While the push today is to create automated, self-directed career reports, we believe that when facing important decisions, the opportunity to learn, ask questions, and gain insights from an expert can lead to confidence, motivation and great outcomes.
Career Vision provides highly personalized program options that use excellent assessment tools, an experienced team of professionals, and a commitment to helping our clients achieve success. Each program option features a customized "career portfolio" containing career assessment results and an array of handpicked resources designed to maximize your career exploration and decision-making.  
The following links will take you to the stage-appropriate program and pricing descriptions: 
Start Early, Start SMART: Career Readiness Program is typically appropriate for high school through sophomore in college students.
Brochure
Pricing
Start SMART Career Launch & Early Career Program is typically appropriate for college students approaching graduation and early career adults.
Brochure
Pricing
Career Management & Transitions Program is typically appropriate for adults who have been in the workplace at least ten years and covers a variety of career management and transition stages.
Brochure
Pricing
Please call our office with any questions and to register. (630) 469-6270