Chicago Area Job Search Groups
The following resources are only a fraction of the available job search resources in the Chicago area. These groups provide support and expertise in assisting the job seeker with resume writing, interviewing skills, networking, and job leads. While some have a cost associated with membership in their group, most are free or very low cost. Many meet at or are sponsored by a church, but all job seekers are welcome. Often a contact with the groups listed below (or their websites) will lead you to other groups that are geographically convenient to you.
There are four well-established centers in this area that are great starting points for job search assistance: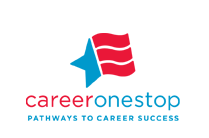 For those both within and outside of the Chicagoland area: America's Service Locator is searchable by your zip code. America's Service Locator is a resource that connects people to local offices providing employment and training services as well as unemployment insurance filing assistance. Maps and driving directions to the nearest American Job Center are featured.
Here are a few excellent websites:
www.chicagojobs.org
www.jobhuntersbible.com
www.careeronestop.org
Remember that a successful search begins with a solid career assessment – so you can confidently identify potential jobs or career directions that are a good fit with your abilities, interests, personality and values. This is what Career Vision does best. However, if you know what kind of job and work environment you are looking for, then we are pleased to offer this list and wish you success in your job search!
Job Search Groups - Multiple locations in the Chicago Area
Job Search Groups - Cook County
Job Search Groups - DuPage County
Job Search Groups - Lake County
Job Search Groups - Kane County
Job Search Groups - Will County
Job Search Groups - Rockford
Job Search Resources - For Over 50
Employment Resources for Individuals with Special Needs
College or University Resources