Need Career Ideas? Discover Strengths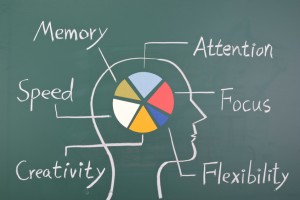 We all have the potential to do well and be happy in more than one career. Sometimes we don't know enough to make a good decision.
It is informative and fun to discover strengths and learn how they could be used in different careers.
What is different about Career Vision is our aptitude-based career planning and exploration process. Most career services rely on interest and personal style assessments, overlooking the critical information that aptitudes provide.
The benefit of a partnership with Career Vision is that your child will use assessments that combine aptitudes and interests. Families don't have a context or experience with these types of assessments. Instead of sending an impersonal report home, a consultant helps you discover strengths in an understandable way. Specific career titles are personally selected by your consultant to begin your career exploration process. A variety of careers and college majors that use your talent profile are the criteria for the careers selected.
Career planning is a process, not an event. Our programs provide direction during the exploration stage and are available to support the decision-making process. Knowing you have the best information gives you and your child an advantage and confidence as they make future career choices.
We offer two student programs designed to meet relevant needs: