Career Changers & Mid-Career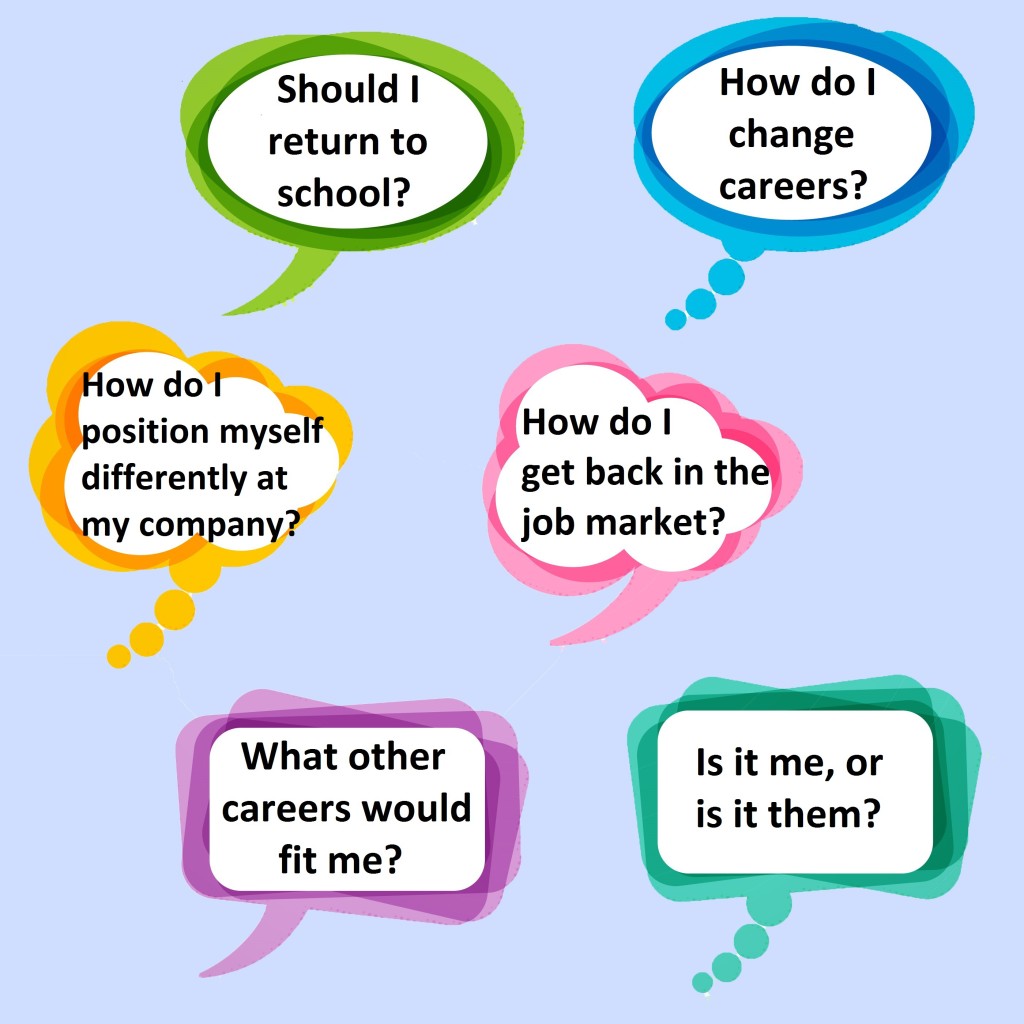 Career changers and mid-career adults juggle competing demands. Too many adults get so busy they neglect to take an active role in their personal and professional development. It's understandable – – relationships, children, parents, health, community organizations, and usually more job responsibilities all converge during this time period. The net result is more commitments, and less time.
If you're looking at this page there may be some confusion about your current situation and where it may take you. Mid-career adults face a variety of different career-related situations and may feel isolated. However, you are not alone. 70% of workers indicate some dissatisfaction with their work situation. Interestingly, only a small percentage invest the time to do something about it. If you were going to change your residence or buy a new car, you would invest time and energy in determining your preferences. Career changes and mid-career development are no different. What have you done for yourself lately?
Getting started is always the hardest part. For career changers, a great first step is to invest a few minutes and complete our Job Satisfaction Survey. Your free report will help you identify if some of your concerns are due to the type of work that you're doing, how much control you feel you have over your work, or if it's about the culture and fit in your organization.
Research shows that being proactive and establishing goals based on a clear sense of direction is critical to career success and happiness. If you are unsure if we are a good fit for your needs, Contact us if you'd like to learn more and ask about our diagnostic Situational Career Consultation.
Learn more about our Career Management and Transitions Program.