Strategic Career Direction Guides Decision Making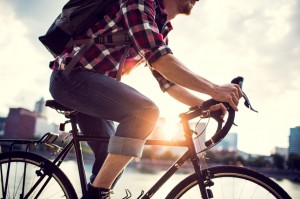 How will you know where you are going if you don't have a destination?
Families are very busy. Finding ways to fit it all in is a real challenge. If we're too focused on deadlines, we may lose sight of the ultimate goal. Informed career direction helps mobilize our energy and resources and guides future choices.
Why is strategic career positioning important?
First, high school transition years represent one of a family's most important investments. In the past, just getting into college often provided entry into the job market. The net result is we now equate college with career direction. That lack of serious investigation and planning is among the reasons why the traditional four-year degree is now taking five or six years. 
Second, employer entry requirements for both college majors and work experience have become more specific and competitive. It is more important than ever to have a flexible strategy based on your career direction.
We love to work with our families at each step and have tailored our programs to age-appropriate needs. Our focus is building career confidence, explaining how the pieces fit together, and identifying good career options. Our recommendations incorporate each student's strengths and personal characteristics. They offer a shortcut to choosing promising career direction. Today's workplace requires individuals to be proactive. Why not start now?